The sun is shining; you've had a long hard week at the office and dream of having a lovely break to relax and recuperate. Yet there are a hundred and one things stopping you. Lack of time. Work and social commitments. Kids that need taking care of and pets that need feeding. As wonderful as it would be to take off into the sunset for a much-needed vacation, it's often not practical to drop everything and take a break. That's why more and more people are giving staycations a try.
A day spa staycation is a wonderful way to revive your mind and body without worrying about travel or commitments. We're finding that more people are visiting us here at Spa Lux to take a few hour's breaks from the humdrum of their busy lives. We provide a relaxing, quiet, and utterly peaceful oasis from the hot summer streets, and some wonderfully indulgent treatment packages, too. Check out three of our most popular package ideas below, which may be just a perfect fit for your vision of your next staycation!
1. The Couple's Retreat
For many couples, life tends to get in the way of romance and can pressure a relationship. With kids, bills, work, and social commitments to worry about, it can be tough to make time for each other, and it's easy to lose the spark and excitement that was felt back in the early days. A couple's retreat at Spa Lux can give you a much-needed break and the opportunity to spend time with one another; it's amazing what just one day can do!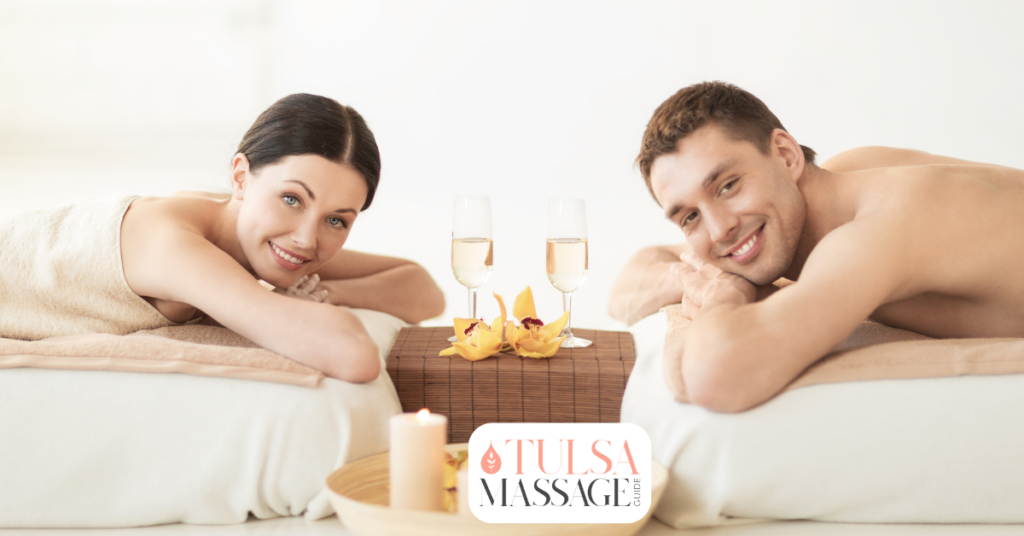 For couples who need to reconnect, we propose our side-by-side massage. Massage can soothe the body and mind, leaving you feeling refreshed and revitalized. However, getting a massage with your loved one may also enable you to connect and enjoy total relaxation together. We may also include an educational session to learn crucial techniques from our Tulsa massage pros, allowing you to experience the relaxing intimacy of massage at home. So, what are you holding out for? Leave the kids with the grandparents for some much-needed "us" time!
2. The Girly Getaway
Catching up with friends is often the best therapy for stress and worry, and there's no better way to do it than at a day spa. Friends can make us laugh, share in our problems, give us crucial advice and lift our spirits wonderfully. Although grabbing a quick coffee or glass of wine is excellent, sometimes life calls for a more extended get-together so that you can pour your heart out about the latest happenings in your life. We say you should treat yourselves to some very girly pampering here at Spa Lux with our Total Body Package.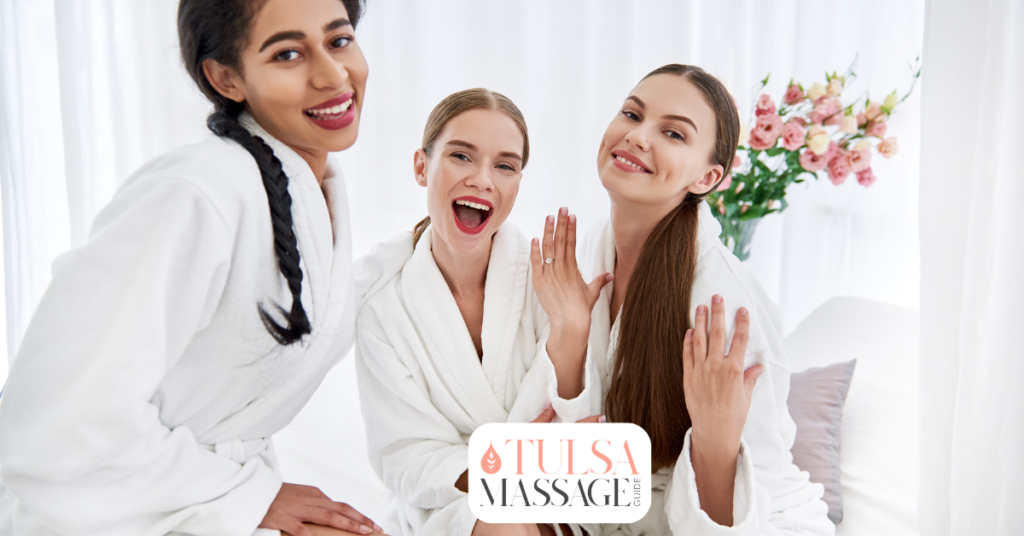 You'll get to experience a body mask and polish to revitalize your skin, an intensive Swedish massage to unravel knots and release muscles, and a refreshing Signature Facial to brighten your complexion over three hours. By the end, you and your friends will feel like spoiled princesses, and your friendship connection will be as strong as ever.
3. The Secret Escape
Sometimes all you need is a little alone time, a chance to shut off the world, relish in beautiful silence, and concentrate on yourself. It can be tough to leave real life behind and put yourself first, but it's essential to let your mind truly relax every once in a while, and half a day in Spa Lux can do just the trick! Indulge in a Total Body Deluxe Package and enjoy five blissful hours of relaxation and incredible treatments. You'll get a Body Mask treatment, a massage of your choice (Muscle Meltdown is an excellent stress reliever!), a Revitalizing Scalp Treatment, and a Customized Facial created exclusively for your skin, and on top of all that, you can have lunch on us.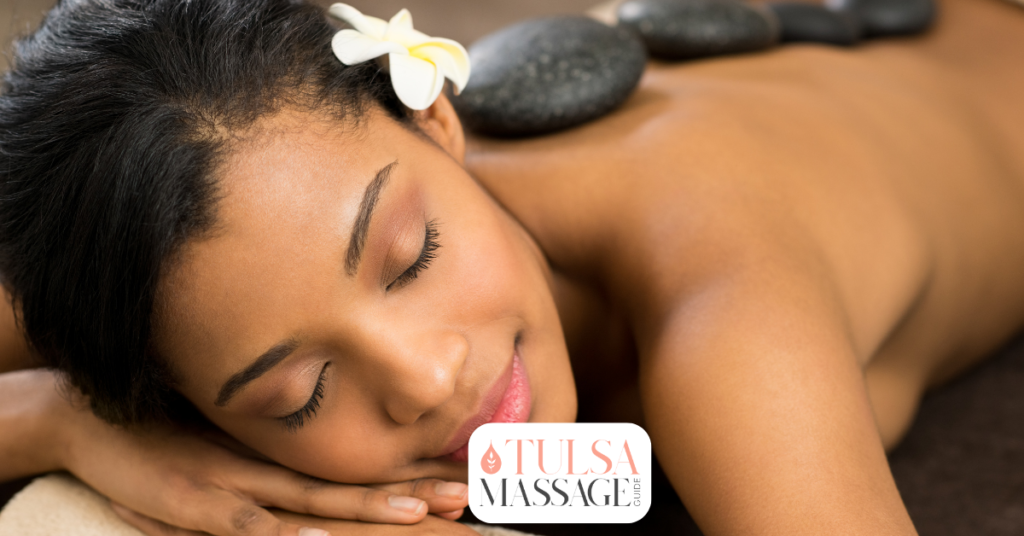 With any package, you'll enjoy our great Cedar saunas and luxurious Turkish steam rooms for even more opportunities to zone out and relax. Cell phones are a big no-no in Spa Lux, so you'll be free from demanding texts, calls, and emails once you come in. It's just you, complete peace, and some luxurious treatments. Heaven!