Few luxuries match the indulgence of a soothing massage, especially in Tulsa, where people hurry from work to meetings to social events in a flurry of tension and stress.
Not only does your body thank you for a massage therapy as its tight, knotted muscles are released from tension, but your mind does too. You can lose yourself in a good massage, particularly in the right environment. A peaceful room, a friendly, professional masseuse, and spa amenities are on demand for post-massage steams and saunas. Sounds like heaven. That's why we've rounded up the five best Tulsa massages that frequent massage clients prefer above all. And, you have to try them next time you need a break.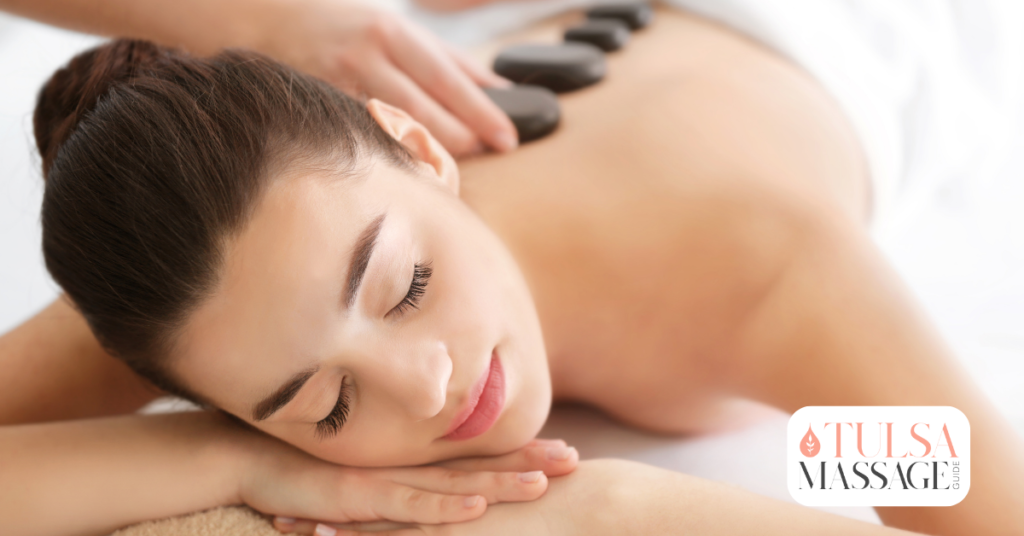 1. The classic Swedish massage in Tulsa
Swedish massage has long been one of the most popular methods of massage around the world as it's suitable for anyone and everyone. Light pressure is used with long, flowing strokes to gently stimulate the skin and muscles, boost blood flow, and relax the body. It's a great way to improve lymphatic circulation and eliminate toxins that cause muscles to feel tense. People who suffer from pain and stiffness from previous injuries or arthritis can benefit from Swedish massage. Still, many more choose it simply for the light, fluid strokes which almost hypnotize you into an utterly serene stupor. You feel more relaxed just thinking about it, right?
2. The unbelievably intense deep tissue massage in Tulsa
Nothing beats a deep tissue massage for those who suffer from chronic pain, muscle tension, and a handful of other conditions that cause painful problems. Slow strokes with medium to heavy pressure get deep into the muscles and connective tissues and unravel stubborn knots. Due to the nature of this massage, its effects aren't fully felt until a couple of days afterward since toxins within the tissue are slowly released as a result of the stimulation. However, the relief felt after is worth the wait. It's a fantastic massage for those who have problems with posture and need an intense massage to keep their muscles and tendons mobile and free from pain.
3. The social side-by-side massage in Tulsa
While some like to make the most of me-time during a massage, others prefer it to be a social event and a chance to reconnect with a loved one or close friend. What better way to do it than a side-by-side Swedish massage? It's an opportunity for friends to catch up and chat or for mother and daughter to enjoy a girly break from reality. Couples can rekindle intimacy in the most relaxing way, and there can even be opportunities for therapists to teach them some professional techniques to try back home… ooh la la.
4. The mesmerizing muscle meltdown massage in Tulsa
Applying moderate heat to stiff muscles helps loosen the tissues. Heat packs are utilized on the body during dreamy Muscle Meltdown massages to loosen them up for deeper treatments. It allows therapists to penetrate deeper layers of tissue, allowing them to dig directly into the muscle bed to eliminate uncomfortable knots and stiffness with little discomfort, resulting in a flexible, relaxed, and pain-free muscle. Heat on its alone might be beneficial for stiff muscles, but when paired with this form of deep tissue massage, your whole body will melt. Heaven.
5. The athletes' ally: sports massage in Tulsa
Sports massage is a crucial part of a professional athlete's fitness regime, but it's not just for the pros. Many people who play sports at an amateur level or work out regularly can improve their performance and minimize the risk of injury by having sports massages to loosen up muscles and tendons. Pre-event massages involve rapid strokes, jostling, stretching, and compression to invigorate and stimulate muscles and maximize blood flow in readiness for intense physical activity. Conversely, soft stretches and strokes are used post-event to flush out lactic acid and toxins, relax muscles, and stretch those tight ligaments to prevent pain and stiffness later.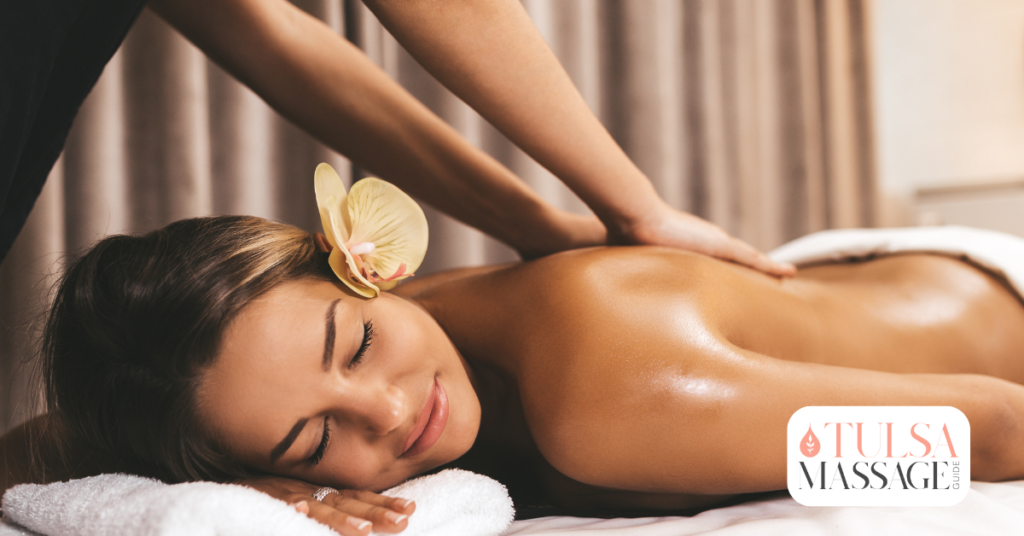 There you have it: five excellent, most popular Tulsa massages guaranteed to transport you to your mind and body to a whole new dimension of utter relaxation. The best part is that they're all available in one place; Spa Lux massage and Day Spa.
Spa Lux has a dedicated team of highly trained professional therapists and a wonderfully chilled environment that perfectly complements their range of massages. With all the detoxing green tea you can drink and traditional Turkish steam rooms and cedar saunas, it's a beautiful place to enjoy some time out from the bustling city. At the same time, you experience the best massages in town.